Tutorial cute hover
Wednesday, May 4, 2011 ❖ 5:02 AM ❖
5 talks
hey salam sejahtera kpd
cik/en sklian alam
hahaha
merapuhh je akuu ni..
btw korang ap khbar sihat x..?
haha aku xsihat ouhh
da 3 hari da kne ujan je...
haishhh
ok2 xmau merapuhh da
back to he topik
semalam ad sorg budak cute nihh
dea mnx tlong saya ajarkan
mcm mne nk buad
cute hover
sueellina
babe ! cmne nk buad effect
belakang header blogger toe ?
haaa excited nih
huh dup dup dup
haha first time ni..
haha ok lets start
1)Dashboard > Edit Html
2)Ctrl+F untuk crik kod ni (tekan secara serentak ok)
3)Ctrl+C untuk copy code nie
color:#FF6699; background:url(

URL IMAGE

) ;background-repeat: repeat;
text-decoration:underline;
4)paste kan kod yg telah d copy td dibawah kod a:hover tu ok...
ok da ciap korang gantikan plak tulisan yg berwarna merah tu dgn kod yg kad bawah ni ok

http://dl5.glitter-graphics.net/pub/590/590935ankbyj1xx4.gif
http://i603.photobucket.com/albums/tt117/misdollymie/rainbowhover.gif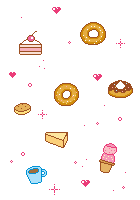 http://dl.glitter-graphics.net/pub/590/590941r351ykwhz6.gif
5)da pilih tu korang priview dlu bru tekan save ok
OLD ❖ NEW

Adda Elle , 21 y/o, Fiance's Mr Rozi,! Welcome to my blog! Please be nice here and don't forget to follow me !?







AdaaRaudah
Template Designer:
Aien
Editor:
Nana
Euphemia
Other:
✿
✿
✿